Bringing the world of endless hot water to the masses.
No Recovery Time, More Efficient Heating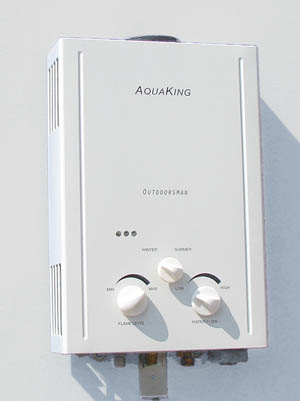 Welcome to AquaKingTankless.com!

About Us
AquaKing Tankless Water Heaters is a brand new startup in Northern Indiana. We are a small business built by professionals of the water heater, plumbing, and import/export businesses. We are combining our knowledge and skills as we try our best to build a lasting and memorable brand.
We always put our customers first and have found this to be a very fulfilling position in the industry. When you call AquaKing Tankless, you will talk to real people. When you email, you will receive a personal response in less than 24 hours. With AquaKing, get used to getting what you paid for.
Find your way over to our AquaKing Outdoorsman page to become more familiar with our introductory model! On sale now for only $99.95!! And believe it or not that price includes shipping!

Continue to AquaKing Outdoorsman Page...
quick links:
resources: